Choose To Connect
May 09, 2020
Today I watched my two and a half year old toddler melt down for what seemed like the twelfth time today. Usually, I understand what triggers him – turning off the TV, saying "No" to another yogurt, or disrupting his master plan to run around naked with a butter knife. You know, the usual triggers to toddler showdowns. However, this time he wasn't upset for the usual reasons. I resorted to asking the toddler. Which of course produced no results. How frustrating! As I turned to him to yell and demand answers. I caught myself and froze in the moment. I thought to myself, "What is my goal here?" I became intently focused on understanding what triggered my toddler's emotional down spiral and, because he has yet to fully develop communication skills or emotional intelligence, he was ill equipped to provide me answers.
This moment was particularly frustrating for me because I don't like the unexplainable. In these situations, I tend to furiously pursue understanding – oftentimes with dire consequences I rarely realize in the moment. I seek to understand, become frustrated with my lack of understanding, and either disengage, get defensive, or act out. These behaviors disconnect me from others. Upon reflection on it, my challenges with my son aren't just about parenting, but are in fact indicative of how I interact with the people closest to me: my spouse, friends, and family.
Regardless of who you're engaging with, how often do you find yourself out of balance between trying to understand and connection? Given the unpredictable, and at times chaotic, world we live in, it's easy for us all to get into a headspace where we risk connection for the sake of understanding. After all, it is human nature to want to understand so that we can predict behavior and ultimately secure our own safety. Yet, what happens when we go against human nature and choose to connect without fully understanding what is going on with the ones we love? How important is it to ''get it'' before we empathize, validate or comfort?
In my experience with working with couples, I have found that one or both of the partners often lack the ability to confidently communicate where they are emotionally. Similar to my toddler, many people are unequipped to express themselves and provide understanding to their loved ones. Despite how frustrating it may be to be on the end that lacks understanding, I am not so sure that the consequence of this has to be disconnection. The following personal interventions could derail you from the path of disconnection to connection-a path we ultimately find more comforting:
Take a pause and ground yourself. Grounding is the practice of bringing awareness to what is happening to you physically and within your environment. When high emotional states take over, you are no longer operating with access to the parts of your brain that makes sound decisions and are restricted to your instinctual brain. You can start the route of accessing the less primitive parts of your brain by using your five senses. Start with identifying 5 things you can see, 4 things you can hear, 3 things you can physically touch, 2 things you can taste or smell (or would like to taste or smell) and 1 thing you can do or think differently in this moment.
Remove the should. Throw out the shoulds of ''he should know better'' or ''she shouldn't have acted this way.'' The word should is more concerned with creating patterns of predictability so we understand what is to come. Dr. Carol Clark, author of My Pocket Therapist: 12 Tools for Living in Connection, defines should as "an external control word'' and recommends replacing should with ''want, would like, [and] wish." Set yourself up to win by replacing statements such as ''They should be able to tell me why they are acting this way'' with ''I would very much like to understand why they are acting this way. Even though I do not, I am choosing to draw closer anyway.''
Choose to draw closer. Come in for a hug. Extend a hand to be held. Move in closer for a cuddle. Touch is the first sense we acquire and research has shown loving touch to be powerful enough to decrease physical and emotional pain. Be sure to discuss with your partner as to what loving touch they are open to and when they are open to receiving beforehand.
Challenge yourself to go against your defaults in these moments and try doing these interventions. If you desire to delve deeper into putting these disciplines into practice, there is no better place or time to start than now with the help of a professional and competent therapist. My counseling practice focuses on working with couples who struggle with intimacy, anxiety, and barriers to connection. Connect with me to learn more about how my specialized services can help you where you are now.
As for my son, In the midst of his wailing and emotional dysregulation, I got down to his level, looked him in his tear-filled eyes and let him know that I love him and that I don't have to understand to show him that. Immediately I felt my own and his anguish subside.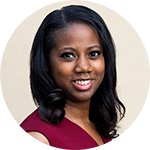 Brittanni Young, LMFT, CSTI am a Licensed Marriage and Family therapist and Board Certified Sex therapist currently practicing in Georgia. I graduated from Georgia Southern University with a Bachelor's degree in Psychology in 2008 and graduated from Mercer University, School of Medicine with a Master's degree in 2011.
Get on my email list and get free tips
and insights on coping with depression.
Contact me today for your free consultation.
I can help you attain the personal growth you truly desire.